Show Info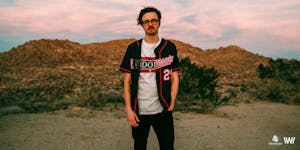 Wooly's & Sub Conscious Productions Presents
Minnesota - Break The Mold Tour
Wooly's
Des Moines
,
IA
Minnesota with special guest VCTRE will be performing at Wooly's on Thursday, September 30th, 2021.
Here are some safety precautions we are / have been practicing at Wooly's which has been providing a safe environment for our fans at Wooly's:
Masks are required when attending a show. If you forget your mask, you can purchase one for $1 at the door.
We will be disinfecting surface areas regularly & washing hands regularly.
Our employees will be in PPE (Gloves, Masks)
Hand sanitizer stations will be located throughout the venue and in restrooms.
If you are not feeling well, please do not attend!
Please message us with any questions or concerns at info@woolysdm.com.
Thank you for keeping our staff, performers, and patrons safe!
About Minnesota
The man named after the land with 10,000 lakes has been a force on the bass scene for nearly a decade. Although he's made a name for himself in the electronic music space, Minnesota's (aka Christian Bauhofer) musical journey started with heavy doses of classic rock, emo and screamo. He was heavily influenced by the psychedelic style of rock legends including Pink Floyd and Led Zeppelin and cites them as inspiration for what would become his own sound. "The songs were journeys and I really like the epicness and the trip the song took you on," he says.
Spending most of his early life in Minnesota, It was not until Christian relocated to Santa Cruz, California in 2007 where he first discovered the underground electronic music scene via renegade parties that would be thrown in the redwoods of the Santa Cruz mountains. "That community / subculture was really my main influence into the music. A lot of other artists were immersed in the Santa Cruz community like G Jones, The Glitch Mob and Eprom. Crews would bring out a generator, Dj equipment and a few lights and play music until 10AM. We were really blown away." Christian would soon throw his own renegade parties in Santa Cruz to provide himself with a forum to DJ. "I wanted to play music, but could never get booked, so I teamed up with some friends and we started to throw are own parties. I feel very lucky to have experienced this underground scene before electronic music and hit the mainstream."
About VCTRE
Featuring guttural bass lines and a vivacious swagger, VCTRE hones in on the textures and boisterous musical attitude that has brought him a growing acclaim across the realm of low-end music.

Venue Information:
Wooly's
504 East Locust Street

Des Moines, IA, 50309